Gluten-free Vegan vegetable patties
I do my Red Detox Diet, every year, in the spring. It takes 30 days and it's divided into 10 stages. In the second stage you can eat mainly brown rice, beetroot, and all the green leaves you can imagine!
Each year I invent new recipes, so I don't get bored and so I can share them with my workshop participants.
The patties turned out really delicious.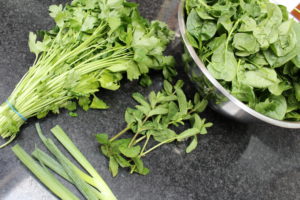 Ingredients
3 cups cooked brown rice
¼-½ cup of water
500 gr. Spinach
1/2 bouquet of parsley (leaves only)
2 mint stems (leaves only)
2 Scallions (green leaves only)
½ celery stalk
black pepper
Salt (We do not consume any salt in the detox)
Preparation
Put the spinach in a large pot, without oil or water and steame while stirring. The heat get the liquid out of  the spinach leaves, and it shrinks.  Stir until the liquid evaporates.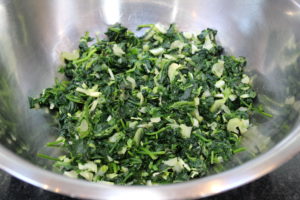 Add the remaining leaves, stir, season with some black pepper and remove from the stove.
Until the leaf mixture will cool down a little, put the rice and water into a food processor and grind.
Chop the leaves mixture a little, because the spinach leaves are big and makes it difficult to "stick".
Add the rice, mix well with Your hands.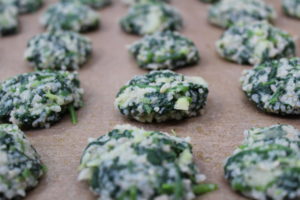 Form patties with wet hands and put on baking paper slightly oiled (olive oil).
And  bake at 180 degrees (C).  After 15-20 minutes the patties are browned, then, flip and baked for another 10-15 minutes, or until ready.
Of course you can use other leaves. You can add other vegetables and spices, for countless possibilities …
 Enjoy!